You can request the deletion of your Chrome Valley Customs account from Settings menu.
Once you've requested to delete your account, you will have 14 days to cancel your request. Otherwise, all of your progress and any purchases you've made will be permanently lost.
If you still wish to delete your account, please follow the steps below.
1. Open the settings menu, by tapping the cog at the top right of the screen. You'll see the option to "Delete Account" in the menu displayed.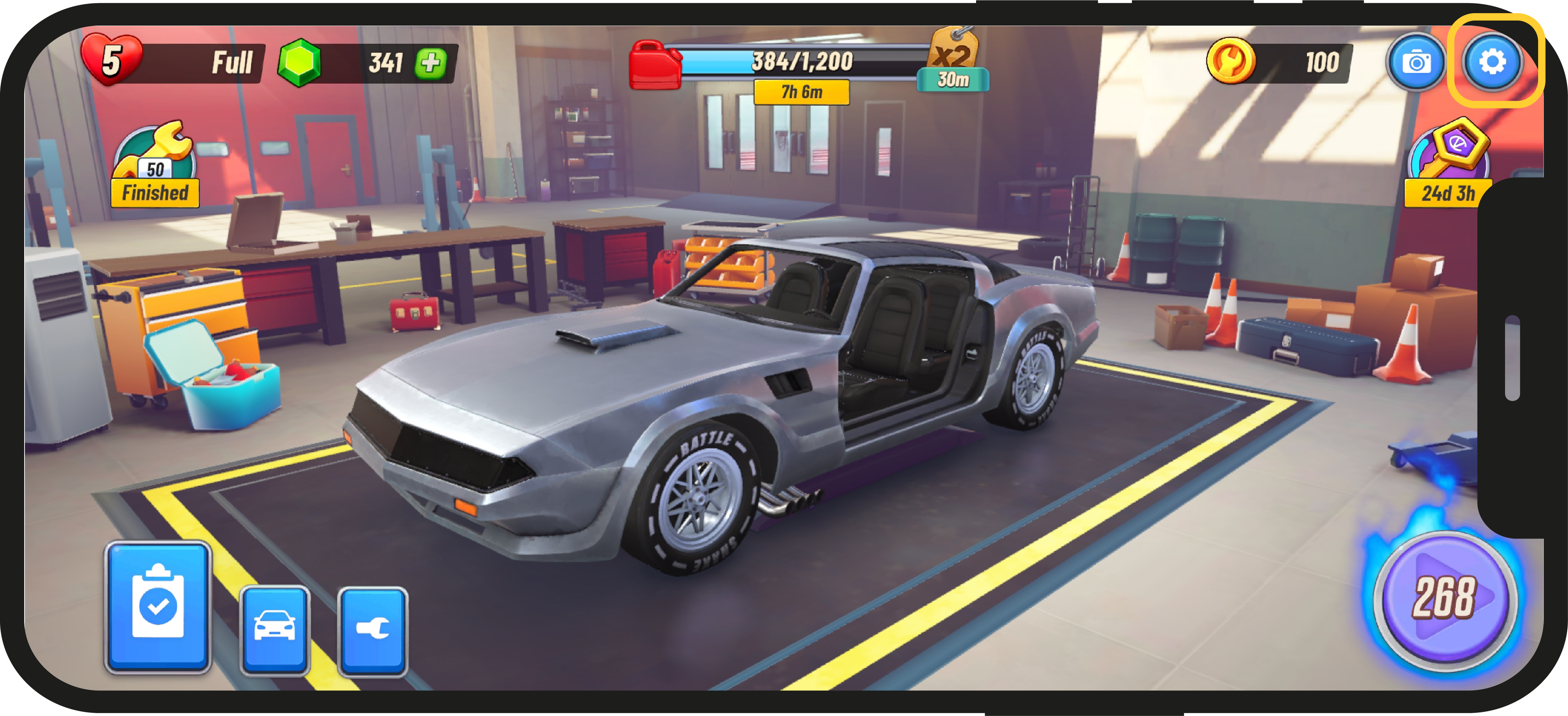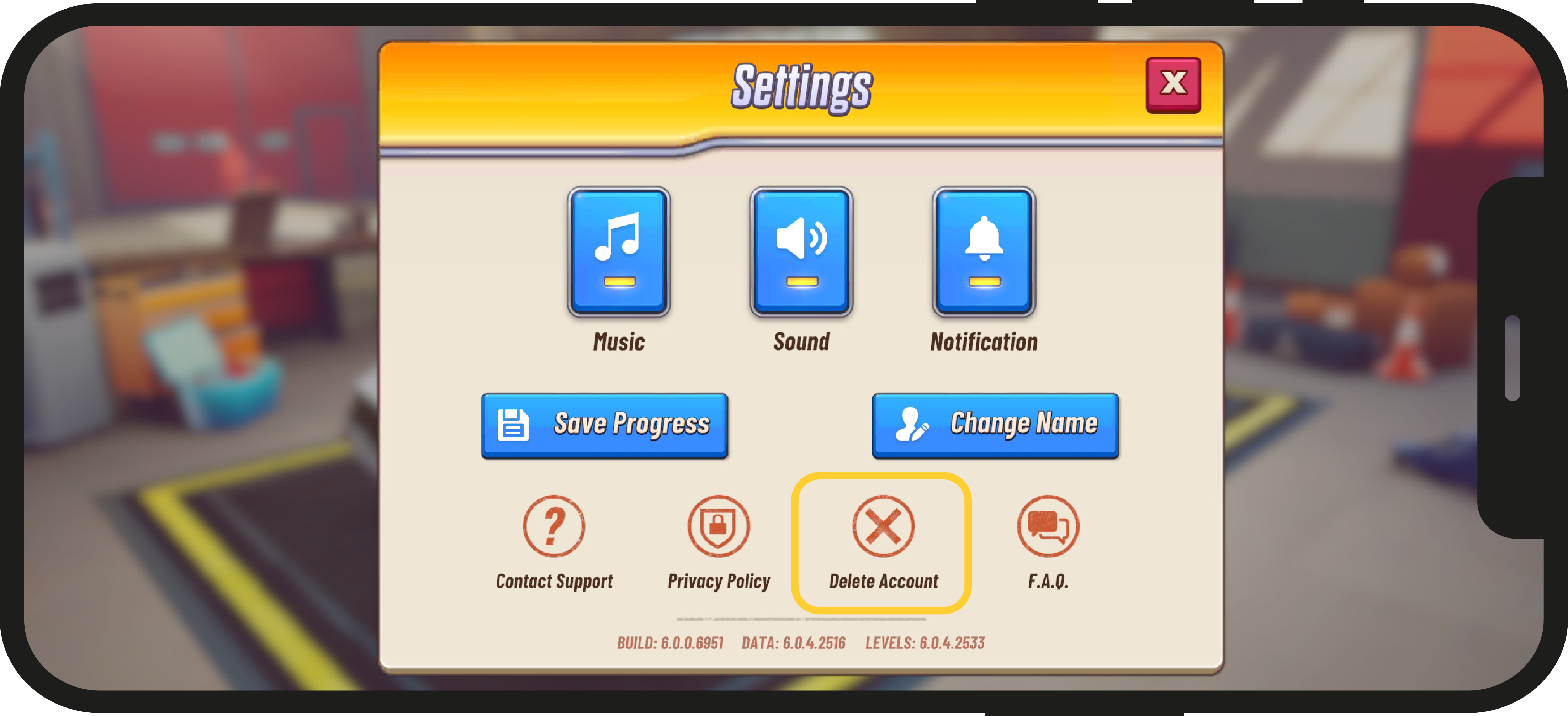 2. You will be prompted with a confirmation message. To proceed with the deletion, tap the "Delete Account" button.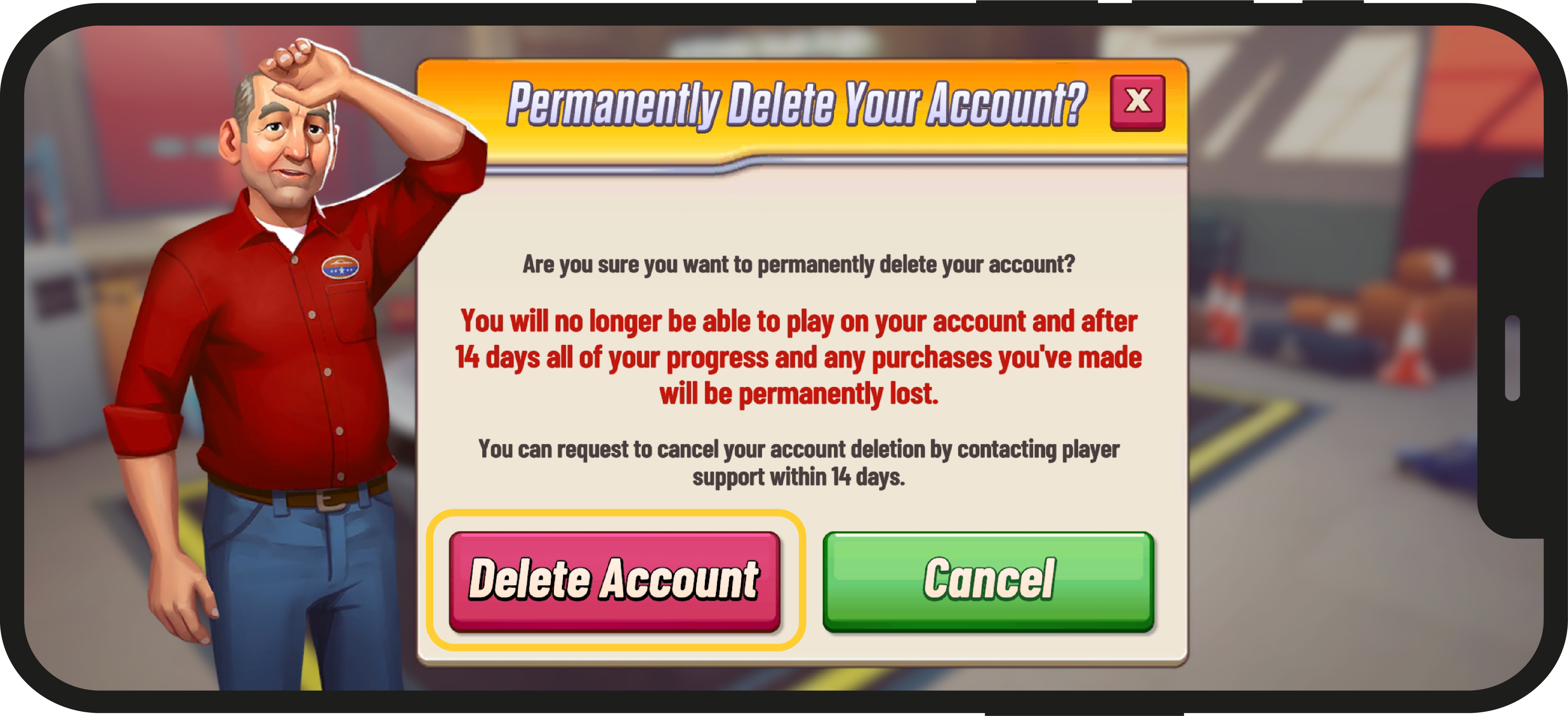 3. There will be a second confirmation screen asking you to confirm that you wish to permanently delete your account.
4. Once you request the deletion, you will not have access to your account and you will have 14 days to cancel your deletion from your original request through Support, otherwise your account will be permanently closed.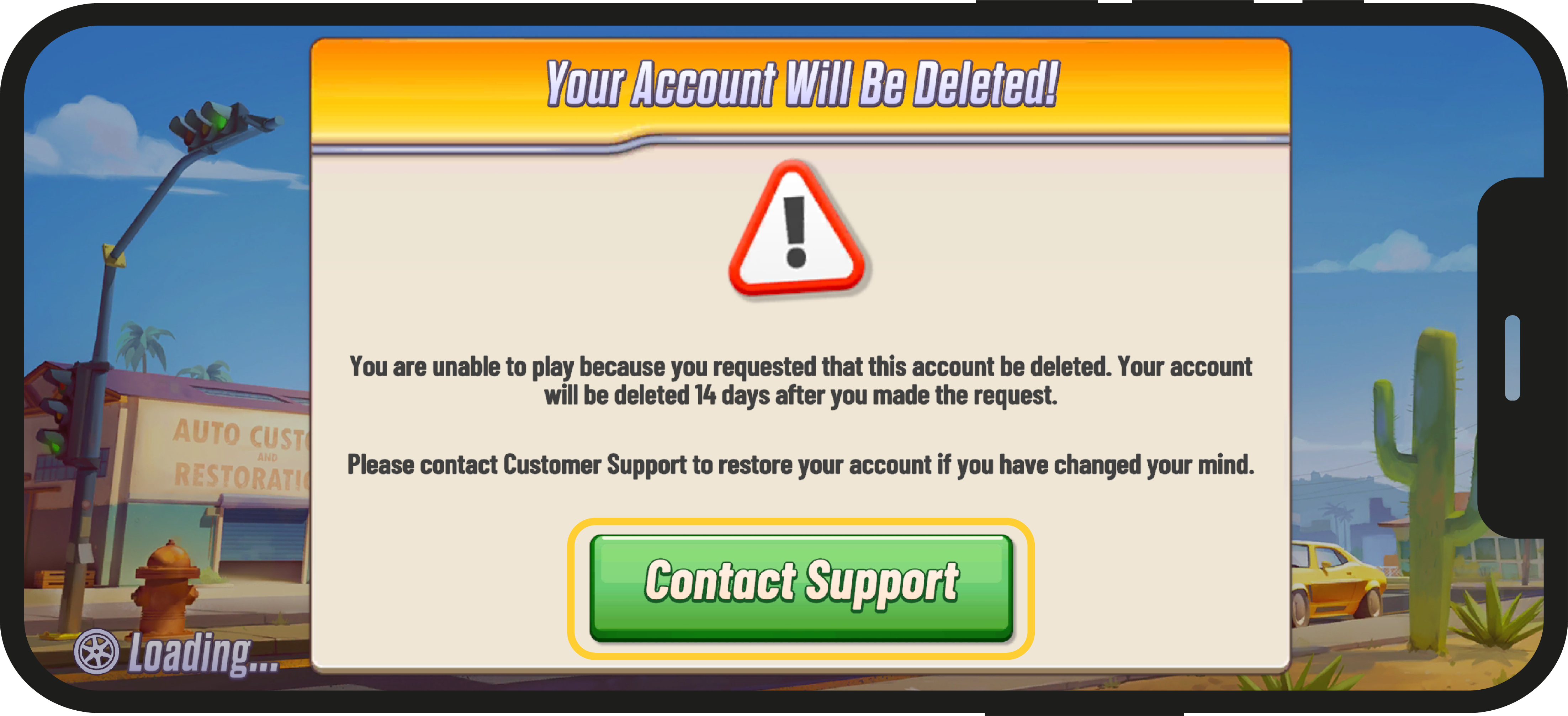 Thank you for playing Chrome Valley Customs! You can read our Privacy Policy here which describes:
The ways we collect personal data about you and why we do so
How we use your personal data, and
The choices you have about your personal data.